Better Grip
Longer Life
Australian Made
Genius ideas to avoid downtime & work safely where conventional products fail.

Clean up spills, pump the impossible, & keep conveyors moving with our Australian made and designed engineering products.
Watch Us Pump the Impossible
See our products in action.
Got a one-off problem? Save time and money by hiring our pumps and vacuums.
We customise industrial pumps, conveyor products and other equipment to your specific mining, digging requirement. To find out more or request a quote please fill out the form or call
+61 2 4969 2111
Out of hours' assistance call:
Insight
Strip conveyor pulley lagging can save mines (coal mines and hard rock or metalliferous mines) time and money. Down time is one of the biggest
Read More »
News & Media Releases
Brain Industries is now an official supporter of the Hunter Manufacturing Awards (HMA). The annual awards has been revamped this year and streamlined to seven
Read More »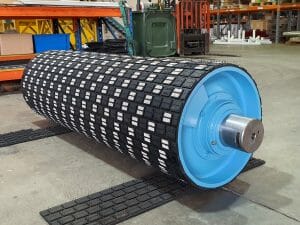 Insight
The life expectancy or service life of your conveyor pulley lagging depends on the operating environment, maintenance quality and frequency and how the equipment is
Read More »